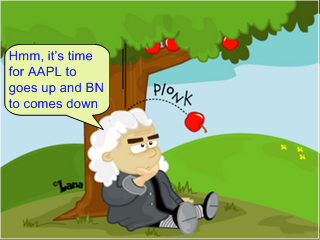 The high volatility of global stock market last week is comparable with the time in year 2011 when US losing AAA credit rating. If we were not amazed by upward strength of US stock market over the last 1 year, we should not be surprised as well how it drops with similar strength but in reversed way.
US and global stock market is still at high optimism. High optimism means share price is a bonus, a market could not sustain at high optimism for too long, it has to correct down near to its fair value which is like a gravity. Sometimes it may over-correct, going to low optimism region which is a discounted price.
Remember Ein55 Style #7: Heaven & Earth. It is similar to life, usually we experience a cycle of 3 stages: Heaven – Earth – Hell. A person could not be at Heaven stage (smooth life, successes, winning, etc) all the time, sometimes we may feel like Hell (down, depressed, failure, etc), although most of the time we are on Earth with daily lives (regular routines). Similar to Earth Gravity, value of stock market will pull down high optimism prices, bringing up the low optimism prices.
When one is at Heaven of stock market, don't assume we are a winner all the time, learning to sell high, so that the burden is less when it is due to fall down again to Earth one day. Similarly when one is at Hell of stock market, as long as can endure through the tough time, there will be chance to go up again if there is enough cash and able to take actions to buy low when most people is suffering.
Sir Isaac Newton discovered the Law of Gravity (famous story of apple falling on his head) but he could not apply in the world of stock market, losing lots of money in South Sea Bubble. Stock market is not designed for smart people. Stock market is for one which can find strong business as value stock, wait patiently to buy low, overcome greed to sell high. A big winner in stock usually is lonely because few people would do the same way.