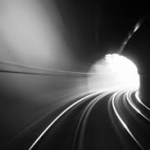 Due to busy schedule, it has been some time since I last updated the blog.  STI has become bullish in the past few months, now 50-day moving average is above 200-day moving average, a long-term bullish indicator for TA believer.  In investing, there is no need to watch the market everyday or even every week.  We just have to position ourselves ahead of others and wait patiently.
When I conducted the Ein55 course in Feb 2014, my graduates applied the market optimism strategy, informing me there is a good opportunity to buy SMRT at 0% Optimism.  There are 800+ stocks in Singapore and numerous in the world stock markets, therefore usually my students are the ones who gave me the "stock tips" (not the other way round as they have learned to fish, no need for me to give fish to them) using the Ein55 Styles learned.  I analyzed SMRT and posted on 20 Feb 2014 in blog:
http://www.ein55.com/2014/02/stock-screening-by-ein55-optimism-method-smrt/
Buying low-optimism stocks at undervalue, one must also compare price vs value to ensure price is much lower compared to its value.  There is also a winter period to endure because usually these low-optimism stocks will not recover in price in short term.  For SMRT, it took about 2 months (considered short as it was at 0% Optimism) for its winter, last few weeks have been its spring time, having 30% rally since the last post in blog (price was $1.03 then).  If 30% profit is considered great, then market optimism strategy is under-estimated because this method aims for average of 50 – 200% return.  Buying SMRT at 0% Optimism, the maximum potential return could be as high as 200% but it depends on the personality of individual, some may want to take profit after 20-30% return, some could wait till 100% return, but may be only a few have the patience or courage to wait for 200% return.
Some may feel the rally of SMRT and some stocks are due to speculation.  This is possible.  However, we should understand why they are speculated and not other stocks?  An undervalued stocks with low optimism, when the price was over-corrected in the past, naturally it becomes the star when there is a positive good news in future.  Sometimes we may not know how long will be the winter period to wait but we just position ourselves when majority of others are not interested.  This is only an early spring for SMRT, price could drop to wipe out those trend riders who buy high and hope to sell higher.
There are many more low-optimism stocks discovered by my graduates.  The choice will require matching in individual personality.  For example, buying NOL at $1 when FA or earning is declining for many quarters.  The price could drop below $1 (it did) but when the shipping industry has fully recovered, NOL records the first positive earning of the quarter in near future, then you could expect similar "speculation" in price again.  Do you prefer to buy something at discount during Great Singapore Sales or bid for higher price in a tender?  This is your choice, one has to overcome one's mind, before can be successful in trading or investing.